As you are aware, Hurricane Mathew will affect Central Florida in some manner.  From Orlando to Oviedo, from Winter Park to Winter Springs, Hurricane Mathew will huff and puff and try to blow those fences down.   As a result, we at Paramount Fencing are encouraging every homeowner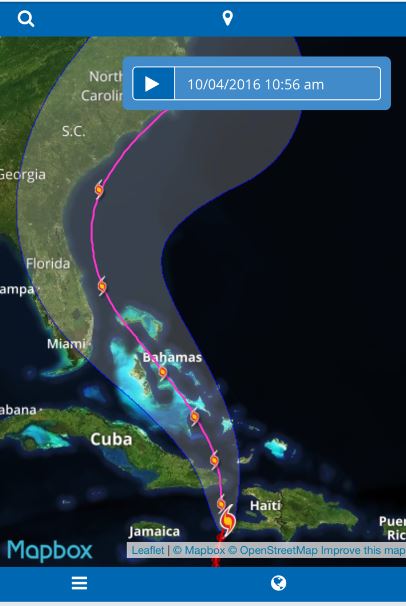 to embrace that  old fashion saying, "An Ounce of Prevention is Worth A Pound of Cure."   It is time to protect that investment,  your fence.
Here are few things you can do to protect your investment. They are also the difference between the insurance company picking up the tab or the cost of repairs coming directly out of your pocket.
Remove the gates and place them in the garage. Understand the gate areas are the weakest part of any fence line. They can be easily removed by removing the hinges attached to the gate itself. Simply remove the screws. Do not remove the screws attached to the fence itself.     If you have an exposed pool, make sure you put up orange mesh fence at the gate entry.  If you do not have time, call us.  We will take them off and re-install them once the storm passes for $100.00.
If you have a stretch of fence line which is standalone or not attached to the fence line as a whole, brace it. Bracing can be accomplished by taking a 2" x 4" about two feet long and placing it at a 45-degree angle, one end buried in the ground, one end attached to the post with a screw.   If you do not have time, call us. We can create the bracing and then take them off once the storm passes for $10 per brace.
If you have a vinyl fence, make sure you remove the post caps and place them in a safe place.   If they are glued, still check your caps.
If you have items attached to your fences such as fence art, potted plants, or equipment. Remove it.
If you have tree limbs that overhanging your fence, trim them.
The above are just a few ways to protect your investment.
In the event you are impacted by the Hurricane and suffer damage, let us know immediately. Understand, the previous customer will always have priority over new customers.  If you are not a previous customer, make sure you take the opportunity reserve pre-Hurricane Mathew estimate.  Schedule.  We promise we will work diligently to fix your fence once the hurricane passes.
Last, my team will be here to help in any way possible.   Even if you need assistance in cutting downed trees and removing debris, we are here to help.  We have tractors and chainsaws.
Take me to Paramount Fencing Hurricane Preparedness Center.