Greenwood Fence – Advanced Series Composite Fencing
Paramount Fencing is proud to be a provider of Greenwood Fence – The Next Generation of composite fencing.
Greenwood Fence ADVANCED SERIES utilizes extrusion molding technology to produce a co-extruded Wood Plastic Composite (WPC) fence board. The polymer shield of the WPC board evenly and firmly covers the extruded core.
In addition to its co-extrusion technology, Greenwood Fence systems are easily customizable to fit your specific needs. Find your perfect balance of privacy and aesthetics.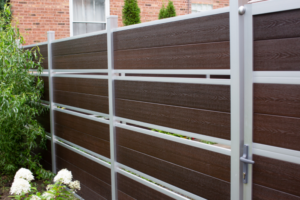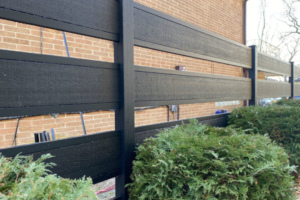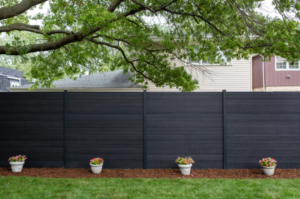 Why Choose WPC Fencing?
1. Very low maintenance, with built-in resistance to staining, fading, mold, and mildew.
2. Waterproof – the high-density core Wood Plastic Composite (WPC) material, combined with a co-extruded polymer surface shield, prevents water absorption unlike wood and other composite products. Unlike wood, there is no rotting or decaying with WPC fence boards.
3. An Eco-Friendly fence – Wood Plastic Composite (WPC) made from 90% recycled materials with no toxic additives or preservations. Greenwood Fence products are safe for vegetation and pets. They do not splinter or contain any toxic additives that can seep into the soil.
4. A Greenwood Fence board is resistant to insect infestations, such as termites.
5. A Greenwood Fence is a system that can be customized to meet any seclusion need. Privacy or non-privacy.