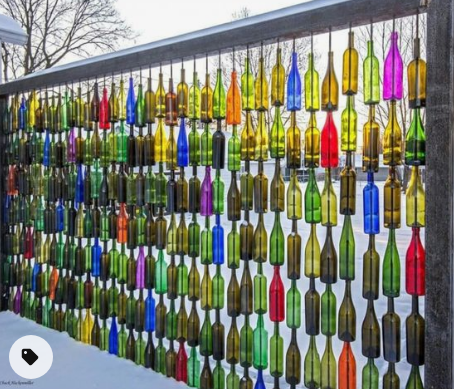 The façade of social media can be seen in all aspects of our lives. Facebook, Instagram, and Twitter only show the good parts of life, but never the issues.
Think of the family vacation photos your friends share online- Mom, Dad, and the kids smiling at the beach. Like.
"What a nice vacation…" you think. But what are you not seeing behind the scenes? Kids fighting in the car, asking when they will arrive at the beach, and the all-too-familiar "don't make me turn this car around" from Dad.
Instagram is full of pictures that will make you say "Wow, I wish I looked like that…"
But you aren't seeing the hours of work that celebrities and influencers spend on posing for and editing their photos to make them look that perfect. The use of lighting, angles, filters, and FaceTune can make any person, landscape, setting, even house look too good to be true.
This is where Pinterest comes in. Pinterest is an online website as well as a mobile phone app that allows users to find and share ideas like recipes, crafts, home décor, and even home improvement ideas.
While Pinterest is a fun way for many people to ideas, it can be dangerous for homeowners to follow some of the home improvement ideas shown on the side.
During the COVID-19 quarantine, many potential customers reached out looking for quotes for fences they had seen on Pinterest. It quickly became clear that many of the fences shared on Pinterest are just like any of the other photos shared across social media platforms- too good to be true.
There are many reasons why these alternative fence styles won't work in practical application, but the main points we focus on will be the regions the fences are being built in, the ability to permit the fence styles, and the craftsmanship of these fences.
Does Where I Live Impact My Fence Design?
First, the region in which a fence is installed will directly impact the success of the fence. Many wood fences on Pinterest show the use of red cedar, which is a bit of an unrealistic building material in Florida. Pressure-treated pine lumber is suggested in place of any other woods in Florida as is has been treated to withstand ground contact in a very wet state. What does this mean for the fence? Not much besides a different colored wood. To achieve the desired red color, it is advised to stain the fence once the wood has dried with an oil-based stain. Another popular fence floating around on Pinterest is the corrugated metal fence built on metal frames.
That corrugated metal fence brings up 3 large issues. First, the cost to customize such a fence is much higher than choosing another fence type. Remember what we said about the importance of your region? Metals that haven't been powder-coated will rust fairly quickly in the Florida rains. That new custom fence you just had installed will look old and raggedy within a year. Lastly, pressure-treated wood often reacts negatively with other metals, resulting in more rust and the nails or screws backing out from the posts, requiring a lot more upkeep and costs than originally anticipated.
Will My Unique Fence Meet Local Code?
The second issue that arises is the ability to permit some of these more unique fences. Every municipality has its own guidelines for what is allowed in regard to fencing. These building guidelines can be especially strict in Florida, where it is common for homes to have pools or be located on a body of water. Some cities may have a historic district, which will dictate what fence styles are and are not allowed. Some municipalities may require the runners of the fence to face a certain direction, which may not work with the fence design selected. Remember, your fence is a protective barrier for your property, so you do not want to pick a style with a high price tag for it to not do its job.
It's also a good idea to follow the American Fence Association (AFA) guidelines for building a fence. While your design may meet the minimum local building codes, it may not withstand high winds, poor weather, landscapers, and everyday use.
Additionally, an unpermitted fence may be subject to high fines or your permitting municipality requiring it to be taken down.
They're Cheaper To Install, Right?
Lastly, craftsmanship is often an issue with the Pinterest inspired fences. During the massive layoff wave that COVID created, many people began searching for any means of work, and many new fence companies and handymen entered the fencing scene. While they may be able to install pre-fabricated panels from the Home Depot, they are not fencing professionals and should not be trusted with installing a complex, and expensive, custom fence.
Many of the fences shown on Pinterest look nice, and can lure a homeowner in. But taking a closer look at the craftsmanship can show you where the fence is bound to fail. Many panels are shown built on posts that are far too small or are using inappropriate building materials such as pallets or milk crates. While up-cycling seems like a good way to save some money and create a one-of-a-kind fence, it often will end in headaches as the materials used have not been created for fencing and the installation methods were shoddy.  Remember, you get what you pay for. Paying twice for a cheaper fence costs more than paying once for a professional to install a correct fence for you.
Remember to be careful when choosing a fencing contractor. Any trustworthy fence professional should be able to speak with you about the concerns around these custom fence designs and should be able to suggest an equivalent alternative.
While social media sites like Pinterest are fun to use to gather ideas for food, fashion, and home projects, it's important to remember one thing- if it looks too good to be true, it probably is. When it comes to using sites like Pinterest to collect ideas, remember to use it only as a guide, not the gospel.