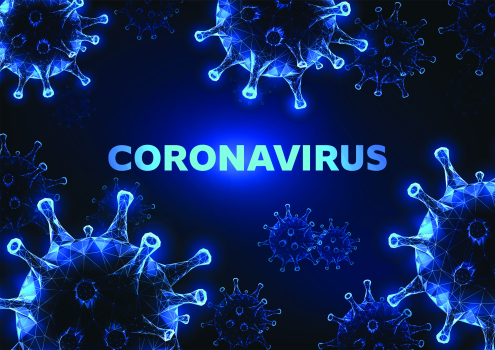 COVID-19 and its Impact on Business and Employees
The Novel Coronavirus 2019 (COVID-19) has up-rooted many lives in 2020. First starting in Wuhan, China, there have now been confirmed cases in over 200 countries. As the world worked to stop the spread of the virus, we also slowed the global economy.
The manufacturing sector has been one of the hardest-hit industries in the world during the COVID crisis. COVID originated in China, the #1 manufacturing nation in the world, and one of the top producers of raw materials. The lockdowns at the beginning of 2020 brought the manufacturing industry to an almost standstill. More than 75% of businesses in the United States have "one or more direct or tier 1 supplier" from China.
COVID-19 SNAPSHOT
Dec 21, 2019 – Wuhan China reports a cluster of cases of pneumonia
Jan 13, 2020 – Thailand confirms the first case of COVID-19, the first reported case outside of China
Jan 21, 2020 – First case confirmed in the United States
Jan 31, 2020 – WHO issues Global Health Emergency
Fed 3, 2020 – The United States declares public health emergency
Mar 11, 2020 – WHO declares COVID-19 a pandemic
Mar 19, 2020 – California issues state-wide stay at home order
Mar 24, 2020 – Stay at home orders issued in Florida for parts of Miami-Dade, Alachua, and Orange Counties
Apr 1, 2020 – Florida Governor DeSantis issues statewide stay at home order to begin later this week
Apr 13, 2020 – Osceola County begins mandatory face coverings
Apr 23, 2020 – More than one million Floridians have applied for unemployment benefits
May 4, 2020 – Florida slowly begins to re-open. Restaurants and retailers begin to open allowing limited capacity
June 5, 2020 – Universal Studios re-opens
June 11, 2020 – Seaworld re-opens
June 20, 2020 – Orange County begins mandatory face coverings
July 11, 2020 – Disney's Magic Kingdom and Animal Kingdom re-open
Aug 17, 2020 – Seminole County schools re-open for face-to-face learning
Aug 21, 2020 – Orange County schools re-open for face-to-face learning
Impact on the Construction Industry
With all the new workplace mandates and material shortages, it has been hard for the construction industry to maintain a steady supply of materials. Many material manufacturers are now working at 1/3 capacity to maintain a safe distance of 6 feet between employees. COVID has also required employers to stagger schedules of employees to allow for additional social distancing. This change in the workplace environment paired with the disturbances in the supply chain has continued to make manufacturing difficult.
The fencing industry specifically is having hardships as the top three building materials used in fencing are hard to come by. Tariffs, port closures, and shortages have had a heavy impact on the industry.
Lumber:
There is a severe shortage of pressure-treated lumber across the United States. This is causing issues for the construction and fencing industries. The shortage is largely due to the spike in DIY home improvement projects and working conditions in factories due to COVID-19.
Most pressure-treated wood comes from Brazil. Exports have slowed down due to shipping ports being closed. American lumber mills have also been closed or are working with reduced staff. The demand has been higher than the supply, and it's estimated that it will be like this for a while.
Pressure-treated wood prices have skyrocketed between the months of June and July due to the lack of supply, and prices are expected to continue climbing.
Vinyl:
Vinyl product manufacturers are facing the same issue: working at reduced capacity. Our vinyl manufacturer is 32,000 panels backordered, putting vinyl shipments out 6-8 weeks from their ordered dates.
There have also been PVC shortages. PVC is a plastic polymer that can be used for many applications. Many manufacturers began using PVC to make PPE for frontline workers during the beginning of the COVID-19 crisis. PVC is being used to make face masks and face shields.
Prices on European PVC exports have risen by 8.5%, Indian PVC export prices have increased as well. Plant closures across the US have greatly slowed down vinyl production and distribution. The shortage of available vinyl products is causing prices to rise across the board, imported or domestic.
Aluminum:
The construction and automotive industries have been heavily hit by COVID-19. American made metal manufacturers are affected by the virus, as well as external factors, such as the Asian metal market. China is already the world leader for steel, and in 2017 it produced more than half of the world's aluminum.
The construction and automotive industries are facing tariffs on imported materials, as well as long waiting periods to receive supplies.
Impact on Employees
At Paramount Fencing, we are keeping a "worker-first" mindset. Throughout the pandemic, employees from every sector are finding themselves overworked and stressed. COVID is affecting people emotionally, financially, and psychologically as well as physically. According to an article by the "Human Resource Executive", 88% of surveyed employed individuals reported moderate to severe stress levels.
Across America, many employees are feeling stress over being exposed to the virus, their families' needs, their children's distance learning, financial hardships, uncertainty about employment, and learning curves with new work policies, workspaces, or schedules.
Prior to COVID-19, 1 in 5 adults in the U.S. reported having a mental illness. There has been an increase in mental health issues due to social isolation and stress. Studies have shown that adults who already suffered from depression or other mental health issues have remained more resilient while social distancing while those who had no reported mental illnesses prior have now a higher risk of developing symptoms of depression, especially adults over the age of 60. 47% of those sheltering in place reported negative mental effects.
We spoke with Kip HudaKoz, the owner of Paramount Fencing, who says "No fence is more important than individuals being able to return safely to their families. We have COVID- but our workers are also over-worked and stressed. We are working hard. I have been in the field daily assisting with installs. The situation is tough- but so are we."