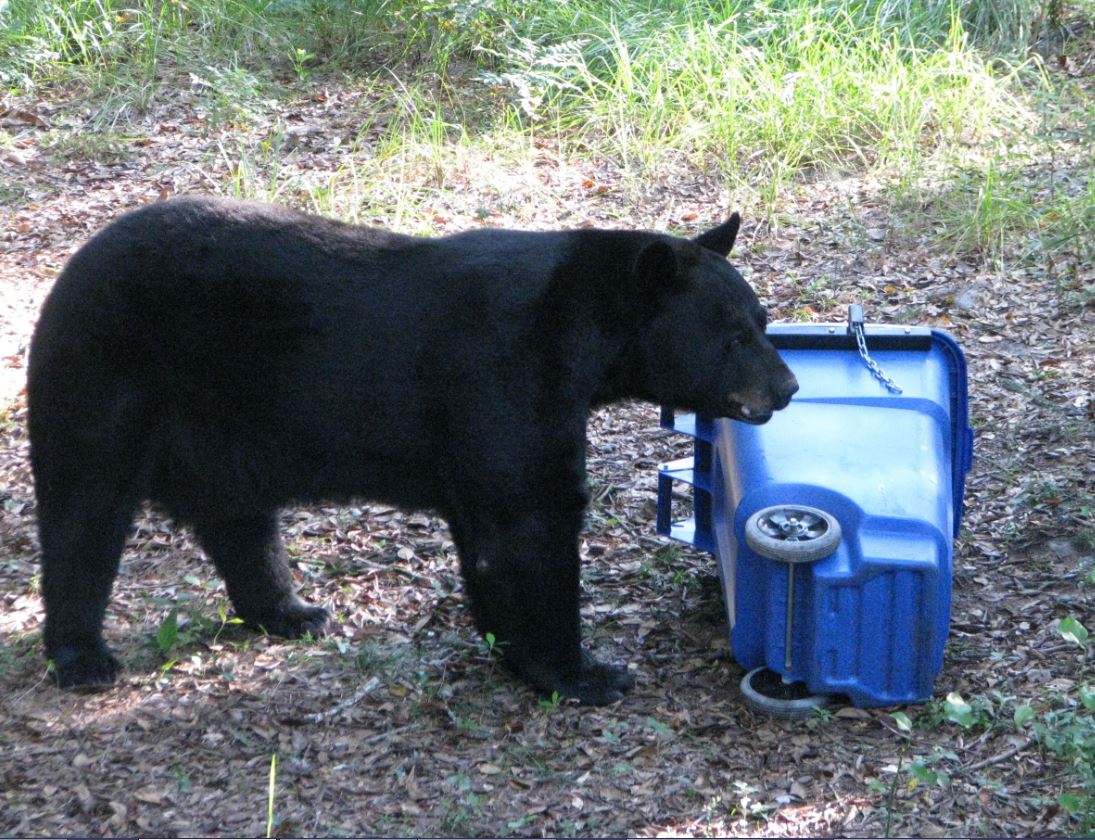 Central Florida is no stranger to black bears, especially, if you live in the Longwood or Wekiva Springs Area. It is not uncommon for a homeowner to see a bear, sitting in the backyard next to the pool or a few cubs resting high in a tree. Regardless of where we see those bears, it can create awkward hello when we let the dog out into that backyard.
Now, if you ever had a close encounter with a bear, in your backyard, it is natural to wonder how that bear got past the perimeter fence. Then, when the coast is clear, what you discover is way too common. You find vinyl slats pushed out from their rails laying on the ground or maybe that prefabricated wood fence panels snapped in half or the pickets cracked or peeled off the runners. Regardless of the damage, the bear made a highway that needs to be fixed.
So, before you install a new fence, or repair a fence, we at Custom Fence Orlando encourage you to remember two simple concepts.
First, most homeowners who live in bear territory simply don't think about bears when they are looking for a fence.
Second, most fence companies in Central Florida don't think about bears either. They just focus on the exchange.
Here is some simple advice, ask and understand. Ask that fence company how the proposed fence can assist in avoiding those awkward meetings. Understand, vinyl fences are flexible. They are not bear resistant. A bear can take one paw, apply pressure, and that vinyl picket will pop right out. Understand, to a bear, that cheap prefabricated wood fence is like a thin piece of balsa-wood in a human's hands. Understand, a fence is only a deterrent when it comes to bears. Some work better than others.
So when it comes to bears and fences, remember, an ounce of preventions is worth a pound of cure. Bears, more often than not, are always attracted to something in that backyard. Want to keep the bears away. We encourage every homeowner to do their part and follow the Florida Fish and Wildlife Conservation advice:
Secure household garbage in a shed, garage or a wildlife-resistant container (like a bear-resistant container or caddy ).
Put household garbage out on morning of pickup rather than the night before.
Secure commercial garbage in bear-resistant dumpsters.
Protect gardens, beehives, compost and livestock with electric fencing.
Encourage your homeowners association or local government to institute ordinances on keeping foods that attract wildlife secure.
Feed pets indoors or bring in dishes after feeding.
Clean grills and store them in a locked, secure place.
Remove wildlife feeders or make them bear-resistant.
Pick ripe fruit from trees and remove fallen fruit from the ground – bears love fruit!
Screened enclosures ARE NOT SECURE and WILL NOT keep bears out. Don't leave the deep fryer full of turkey grease.
So follow the FFWC advice and don't become a statistic. Need a bear resistant fence call Paramount Fencing.